Have you been in search of a low carb dessert recipe for an upcoming party? For those who have an aching sweet tooth, here's what you can fill that craving in with a sugar free keto dessert.
Sugar free jello is fat-free and without gelatin artificial preservatives. Here are 10 dessert recipes using only sugar-free jello for a tasty low carb dessert.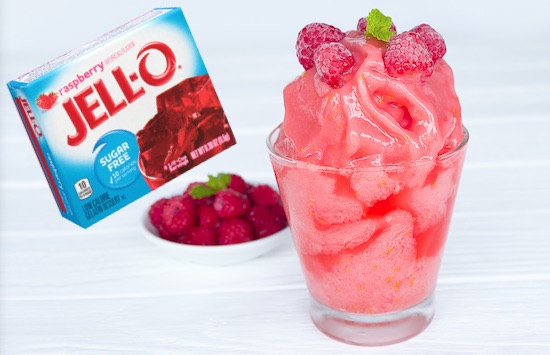 Sugar Free Jello Dessert Recipes
#1 Cheesecake Jello Bites
Cheesecake is one of the tastiest desserts. You'll be happy to know that Cheesecake Jello bites don't require any baking.
Two ingredients are needed to whip up a tasty dessert in only minutes.
Instructions
1 8 oz box of Kraft Philadelphia Cream Cheese
1 package of sugar-free jello or pudding mix, put it into a plastic baggie
Cut cream cheese into 16 squares
Put squares into a bag of sugar-free jello/pudding mix, shake vigorously
Roll each jello square into a ball
Keep in fridge covered in plastic wrap until ready to serve
#2 Summer with Low Carb Jello Popsicles
What's a summer without a popsicle? Summer is the time where sweets are tough to avoid. Eat a tasty low-carb jello popsicle while sitting outside in the sun. You can prepare them in any flavor.
Instructions
0.3oz package of sugar-free jello
1/2 cup of boiling water, pour into blender with jello mix
Let it dissolve for a couple of seconds
Put in cold heavy cream, pour it into the molds
Add popsicle sticks
Freeze for four hours
Whisk until it is all blended together
#3 Have a Taste of Keto Jello Raspberry Cream Fat Bombs
Here's a sugar-free jello recipe that you have to try. Once it is all prepared you may be wondering if you should eat it or not because the design is too cool to eat.
Instructions
Dissolve gelatin and jello in a cup of boiling water
Stir cream for 1 minute, stir it thoroughly or it will not split into layers.
Create candy molds after pouring onto a pan
Let it set in fridge for 30-minutes
#4 Prepare a Low Carb Jello Fluff Salad for Lunch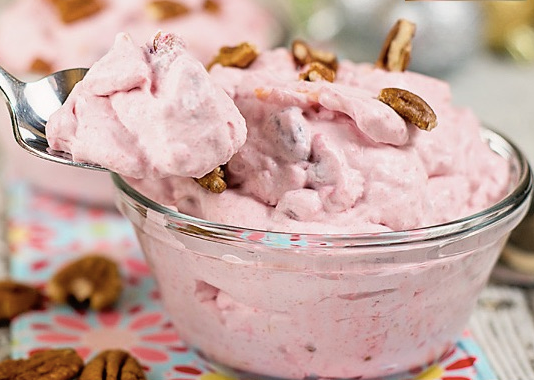 Lunch is one of the most essential meals of the day. Think up some creative low-carb lunch ideas. Low Carb Jello Fluff salad is tasty! Make your lunch hour a meal to look forward to.
Instructions
Freeze whipped cream in a mixing bowl with beaters for 10 minutes
Combine jello powder and cottage cheese together
Add and mix pecans and shredded cheese
Add sweetener after whipping cream
Then mix the whipped cream and jello mixture together
Place in the fridge for 2-4 hours before serving
#5 Make Low-Carb Cherry Jello Parfaits for a Gathering
This tasty sugar-free jello dessert is sure to be the hit of the party. It's an easy to make dessert recipe that will fill in for your sugar craving in a heartbeat.
Instructions
Boil a cup of water
Place jello into a bowl, add 1 cup of boiling water to mix, stir until jello dissolves
Fill a muffin tray after pouring jello into measuring cup
Pu tray of jello into the fridge for a few hours
Make fresh whipped cream, put it into a ziplock bag
Squeeze whipped cream into jello cup
#6 High Protein Jello Mousse is a Great Dessert
Image credit: twosleevers.com
One of the best low-carb desserts that anybody can taste is a sugar-free jello mouse with high protein. The whole family is guaranteed to enjoy this snack.
Instructions
Heat water, don't let it boil
Let jello mix sit in water
Pour the other ingredients into the bowl, and then blend together
Pour mixture into serving glasses, let it sit until they are ready
#7 Low-Carb Raspberry Cheesecake Bars
These low-carb raspberry cheesecake bars make creat appetizers for a party. Tasty when they first enter your mouth, now you're going to want to bake them every day.
Instructions
Use an 8-inch square pan, pour almond flour into it along with melted butter
Put into oven for 8-10 minutes
Combine sugar-free raspberry jello with boiling water in the separate mixer bowl, add cream
Pour raspberry mixture over the almond base
Put inside fridge
Drizzle low carb chocolate over the top, and then let it set
Cut raspberry cheesecake into 16 equal bars
#8 Keto Creamsicle Jello
In the summertime, we all crave ice cream. Here is a sugar-free low-carb dessert that will make your tastebuds happy. Try Keto Creamsicle Jello. It hits the spot.
Instructions
Boil two cups of water, add jello powder
Whisk for two minutes
Add 1 cup of sour cream to the mix, whisk together
Pour 1 cup of heavy cream
Mix together until ingredients are fully incorporated together
#9 Keto Vanilla Jello Ring
You should have a night with the family to bake all these low-carb desserts. The Keto Vanilla Jello Ring is something that you should try. It's easy to make and tasty to eat.
Instructions
Pour contents of berry jello into a heatproof jug
Pour a cup of boiling water into jello mix,
Next, pour into a square container
Place in the fridge for an hour
After, cut the jello into large cubes
In a separate heatproof jug, add gelatine, erythritol, and vanilla, and then add cream
Stir well
Pour a cup of vanilla jello into a silicon ring mold
After pouring berry jello mold into it, let it rest on the vanilla jello on the top'
Place in fridge for 2 hours until serving
#10 Low-Carb Stained Glass Window Jello
Now, this is going to make for the tastiest low-carb dessert you could ever have, Prepare a low-carb stained glass window jello for the next party that you attend
Instructions
Place hot jello mixtures into 3 molds
refrigerate for 4 hours
Cut jello into cubes
Pour jello cubes into a container, mix together
Add a cup of cold water into the mixing bowl, sprinkle gelatin on the surface
Dissolve sugar into the mixing bowl
Pour hot cream into the mixture
Gelatin sits for 30 minutes
Turn into jello cubes
Let them cool for 4 hours until serving
Final Words
There are many more methods to make delicious desserts using sugar free jell-o and there's lot more you can experiment with your own recipe too. I've shared the list of the 10 of my favorite dessert recipe which is low carb and fat free and also sugar less!
I hope you liked it, and feel free to leave a comment below or contact us directly if you've any questions regarding anything. I also love to hear about your try outs of making the dessert. 🙂