Undercut Bob is one of the coolest hairstyles one can do. Ladies, we're going to be talking about cool ways in which you can give your hair a fantastic new cut.
The undercut Bob is a popular style for women right now. If you're not sure what an undercut is, the hairstyle consists of shaving the lower half of your scalp, while leaving the hair on the top of the head uncut.
Which means, that you can cut it in any hairstyle that you want. Get creative, it's your hair after all. You can also use Amika strand ceramic styler to style your hair.
Here are 10 cool ways for women to show off their undercut bob haircut.
Cool Bob Haircuts with Undercuts
#1 Undercut with a Ponytail
Is your hair long enough that you can put it into a ponytail? Except that ponytail looks like every ponytail that you see on the streets.
The greatest thing about the undercut haircut is that it looks fantastic in any style that you give it.
For women with a long undercut bob hairstyle, wrap that hair into an elastic and make it a cool ponytail.
Once you toss that hair up over your head, walking down the street is going to be like a walk down the runway with everyone looking your way. The shaved sides of your head make this look stand out all the more.
#2 Undercut with Long Hair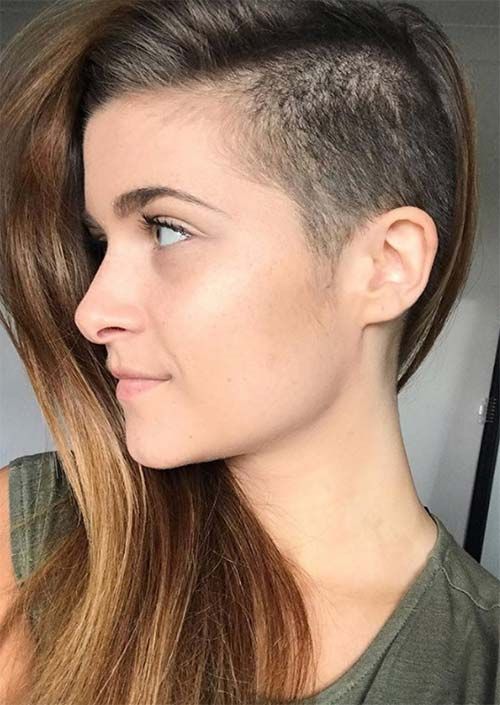 Never fear to get a haircut. Changing your hairstyle is fine and it's also a way to try out new styles.
Undercuts with long hair make for countless opportunities to style your hair. Have you ever thought about cutting the hair on one side of your head? Hmm, edgy.
This is a cool undercut hairstyle for women who are looking for a change.
#3 Bowl-Shaped Undercut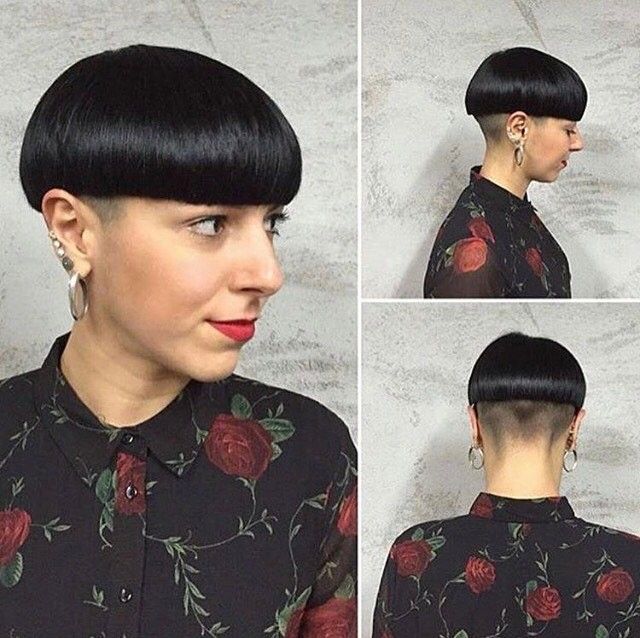 Are you tired of walking around seeing women with the exact same haircut as you? It's time to spark up your hair and experiment with the bowl-shaped undercut.
Try the bowl-shaped undercut with some colorful rainbow highlights. Don't worry it's not going to make your head shaped like a bowl. It's only going to make you look unique with a fresh cut.
Take all the remaining hair that you have at the top of your head and shape it into a fancy looking bowl.
#4 Undercut with Short Hair
Short hair is never a bad look for women. But, with the undercut bob, a short hairstyle is going to look very cool!
Not only are you showing off a bold style, but you are also displaying your magnificent cheekbones that may not show off through a regular hairstyle.
Ladies, it's time to stop copying the styles other women use for their hair on the streets. This undercut hairstyle is one of the best looks to make you feel confident and love your hair all the more.
Try out this cool undercut hairstyle, and bring the short hairstyle into the eyes of women.
#5 Undercut with a Bob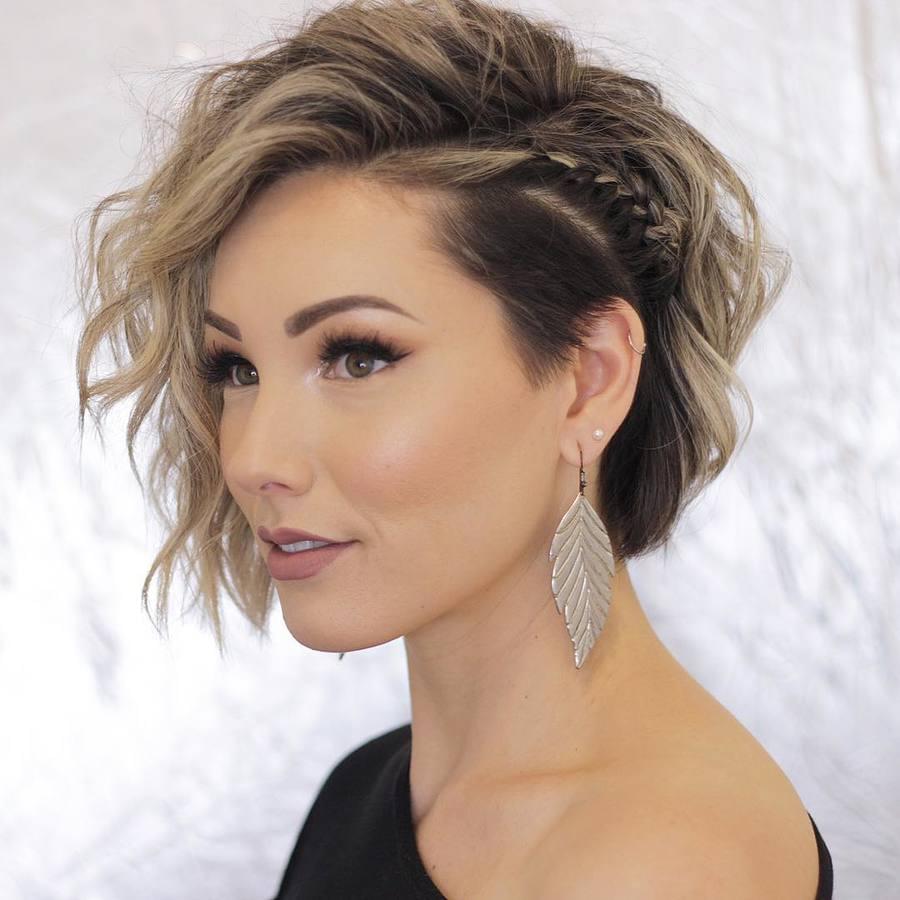 The Bob hairstyle was a popular style for women in the 20's. Now, it's your time to bring the style back, but insert an undercut to it.
Similar to the long hair undercut look, cut your hair down to the chin, and then shave off one side. This is not the time to worry about what other people are going to think of you.
What matters is that you are taking a risk to be happy with a cool hairstyle. One of the best parts about an undercut hairstyle with a bob is that you can wear your hair straight or wavy.
#6 Wavy Hair Undercut
Curling irons are one of the greatest inventions to style your hair into happening curls and waves like the ocean. It doesn't matter if your hair is naturally curly or not.
Test out the wavy hair undercut and turn into a style that nobody has ever seen before. After, everybody is going to want to copy your hairstyle so they'll have a cool look to show off.
There are over hundreds of reasons why the undercut is a cool hairstyle, but one important tip is that the cropped sides are going to stand out no matter what.
Make your hair top-notch and experiment on a few different styles if you have nothing to on that rainy day.
#7 Undercut with a Pixie Bob
Hooray, summertime has arrived! Aside from all the fun activities that you're going to do, think about cutting that long hair into a cool short hairstyle so your hair won't stick to your neck. Try out the pixie bob with undercut.
Cut your hair short, and mix it in with an undercut, shaving your hair at the sides. Experiment with multiple different variations. Spiky, add some color, or don't even brush it after getting out of bed.
#8 Shaved Head with an Undercut
Now that the undercut has become popular, do you want to learn what you can do to make yours stand out? The best part about shaving the sides of your head is that you can do it in a unique fashion.
Flip the hair on top like a mohawk, and design the shaved parts like a spider web. Rock that cool hairstyle. Make it your own.
#9 Faux Undercut
Not sure if you want to cut off your long hair to get a short hairstyle. Discover this new fashion in which you don't have to cut all of your hair off. Instead, just cut one side.
This sounds like it's the long undercut hairstyle, but in actuality it's different. On the shaved side, create a tight side braid. That way, you don't have to make a full sacrifice to your hair.
#10 Undercut with Dreadlocks
Have you ever thought about combining two very different hairstyles as one? Trust us when we say that the undercut and dreadlocks look very cool. Cut one side of the head and leave the other to style those dreadlocks.
This style alone is a standout when presenting it on a walk through your neighborhood.
Remember, ladies, be confident, and shape your hair into the style that you want. Turn the undercut into a happening new craze.
Final Words
In the final words, I'd only like you to tell you that don't be afraid to try out new haircuts. There are more than enough Undercut Bob we listed down for you to try. Now the real question is, do you've got the guts to try these undercut bob hairstyles?
Also, if you have any queries or questions feel free to leave a comment below or you can even directly contact us.